B L O S S O M

celebrating the wonder of positive emergence

Life's transformations have an intrinsic beauty. Changes can also be difficult and sometimes reveal the unappealing nature of what preceded them. But growth requires these mutations, which often account for the most defining moments of our lives.

The works in this series manifest this blossoming from both physical and imaginative perspectives. A floral texture wraps and intertwines color in a lively pattern, akin to the dynamic onset of maturity.
HUMOR
ILLUSION
ANGEL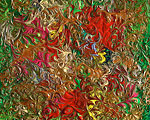 GARDEN
METEOR
AUTUMN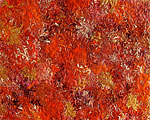 BLOOM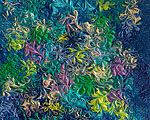 FLUID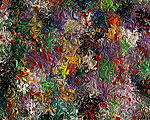 MYSTIQUE
ROOSTER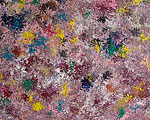 PRINCESS
CAROUSEL